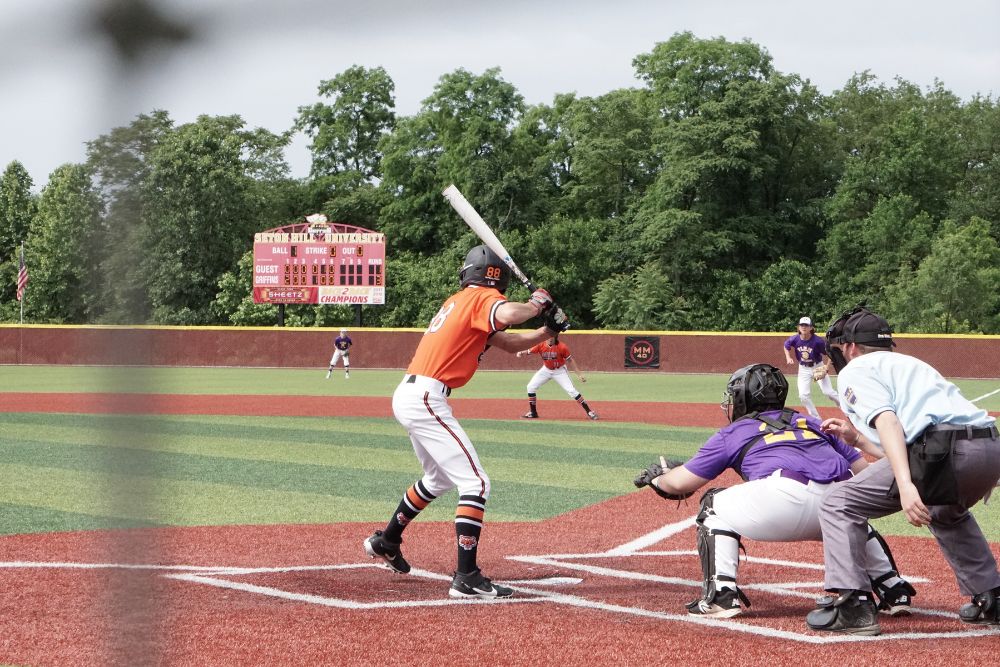 Spring is here, which means it's baseball season! While baseball is typically less intense than other sports, the repetitive motions – running, catching, and swinging a bat – can strain your entire body, causing mild soft tissue injuries. If you suffer an injury due to America's favorite pastime, promptly scheduling an orthopedic sports medicine consultation can allow you to receive treatment and get back into the game as soon as possible.
What Are Common Baseball Injuries?
Although baseball is a non-contact sport, contact injuries can still occur, as players may abruptly come into contact with a ball, bat, or another player. Playing baseball also requires repetitive movement, which factors into overuse injuries. These repetitive movements, combined with notoriously lengthy games, can result in mild soft tissue injuries, including muscle strains, sprains, cuts, and bruises. Research shows that among Major and Minor League Baseball athletes, the most common injuries were those involving the legs, hands, shoulders, torsos, and feet.
Rotator Cuff Tears
The rotator cuff consists of four muscles that work together to help you rotate your shoulder and arm away from and toward the body. Rotator cuff tears commonly occur from high-speed throwing. The repeated motion of throwing the ball can wear down the tendons attached to the muscles, limiting your shoulder's movement, and leading to muscle tearing. If you seek treatment for shoulder pain early enough, a physical therapist can intervene before the muscle tears.
Ulnar Collateral Ligament Injuries
The ulnar collateral ligament (UCL) is a ligament on the inner elbow that is particularly susceptible to injury when playing baseball. The UCL is also referred to as the "Tommy John ligament," named after the MLB pitcher. UCL tears may cause inner elbow pain or a "pins and needles" sensation.
Labral Tears
This injury targets the shoulder's labrum – a rubbery, flexible tissue that helps keep the socket tight. Labral tears can occur when your shoulder joint locks up or there is shoulder weakness.
Knee Injuries
Knee injuries are common in baseball, mostly from base running, with frequent stopping, sliding, and pivoting. Players also experience sprains and tears of the knee's ligaments. Other knee injuries include a tear of the anterior cruciate ligament (ACL), which connects the thigh bone to the shin bone. ACL tears are one of the more serious lower body injuries that can occur. It often involves sudden, excruciating pain and the sensation of the knee popping or cracking.
Muscle Sprains and Strains
Muscle sprains and strains are very common in baseball. They typically occur in the legs, arms, and back. Symptoms include pain, weakness, muscle spasms, bruising, and swelling.
Tips To Prevent Kids' Baseball Injuries
When it comes to baseball injuries, it's not just the pros that need to take precautions. Children, adolescents, and teenagers who play baseball also need to be careful and mindful of overuse injuries. Luckily, there are many things that players, coaches, and parents can do to limit or prevent these injuries and keep the game going. Some tips include:
Limiting the number of teams kids play on in one season
Don't allow kids to play one sport year-round; instead, take regular breaks
Ensure your kids avoid pitching on consecutive days and multiple teams with overlapping seasons
Should a player get hurt, doctors, players, parents, and coaches must maintain good communication. This helps to quickly diagnose and treat more significant injuries, especially if players cannot recall exactly what occurred or are unable to describe their symptoms in detail. Coaches and parents must closely pay attention to a change in a player's performance levels and provide accurate information and medical history should injuries occur. Injured players shouldn't be allowed to return unless their symptoms have subsided.
Learn How To Stay Safe When Playing Baseball
Baseball offers many benefits such as physical activity and team-building, but the repetitive motions can lead to painful overuse injuries. If you or your child are dealing with pain or discomfort, please connect with the orthopedic specialists at The Orthopedic Health Center in Hoboken, Jersey City, and Bayonne, NJ today.
You no longer have to live with pain.
Appointments available now.