When it comes to your child's orthopedic health, no concern is too small
Is there anything more important than your child feeling their best and having the freedom to be a kid? At The Orthopedic Health Center, we specialize in the treatment of bone and joint injuries that affect Hudson County kids. We know that kids need a special level of care – our pediatric orthopedic experts will make the entire family feel comfortable and confident as we help heal what hurts.
Advanced Pediatric Orthopedic Care in Your Neighborhood
Your preferred choice for pediatric orthopedics is right in Hudson County, with two convenient locations in Hoboken and Jersey City. Whenever possible, we first exhaust all non-surgical treatment options. If your child does require surgery, our goal is to perform minimally-invasive procedures that provide maximum relief.
Does My Child Need a Pediatric Orthopedic Specialist or Surgeon?
Most kids have active, energetic lifestyles, due to everything from their everyday movements to their participation in organized sports. Occasional bumps and bruises are common, but sometimes a bone, muscle, or joint injury requires the intervention of a specialist. When this happens, it's important to see a doctor who is specifically qualified to treat children and adolescents, and who can offer the quality orthopedic services that they need. Dr. Edward Feliciano is an award-winning orthopedic surgeon who uses modern techniques to perform simple and complex adolescent procedures.
Timing is crucial here — the sooner we identify the problem, the more likely the patient is to have a positive outcome. If your child is experiencing bone or joint pain, we encourage you to schedule a consultation with us as soon as possible.
Pediatric Orthopedics: Evaluation, Diagnosis, & Treatment
Our team takes an advanced and thorough approach to pediatric orthopedic care, whether a young patient comes to us with a sports-related injury or a more chronic condition. And while prompt pain relief is important, we're always focused on long-term success. We want strong, healthy kids to become strong, healthy adults.
Through careful listening and advanced diagnostic testing, we'll figure out what's wrong and then discuss a treatment plan together. Though we have some of the most highly-trained and experienced orthopedic surgeons in the area, we believe in exploring conservative, non-surgical options before recommending surgery. If a surgical procedure is unavoidable, we'll do our best to minimize recovery time, making the experience as manageable as we can.
Wherever it hurts,
we can help.
No injury is too small to expect exceptional orthopedic treatment. Whether you have a stubbed toe or a chronic spinal condition, we prioritize your care.
Shoulders are susceptible to instability and injury, especially from sports, physical labor, or accidents. The shoulder is also prone to arthritis and inflammation from wear and tear over time. Learn more.

From minor set-backs to more severe issues, back, neck, and spine pain is common, and one of the top reasons people see an orthopedic specialist. Learn more.

Because we use our elbows, wrists, and hands for nearly every activity, these three parts of the body are highly susceptible to pain due to injuries and general usage. Learn more.

Together, the pelvic bones and hip joint form the starting point of the lower half of the body. Disease or injury can make everyday activities painful. Learn more.

Leg pain is often caused by regular wear and tear, injuries, or overuse. Some forms of leg pain are caused by circulation issues and blood clots. Learn more.

Knee pain and injuries affect patients of all ages, making the knee one of the most common reasons patients seek orthopedic care. Learn more.

Although your ankles and feet are strong enough to support the weight of your body, they are also easily injured. Even minor ankle and foot injuries can be painful. Learn more.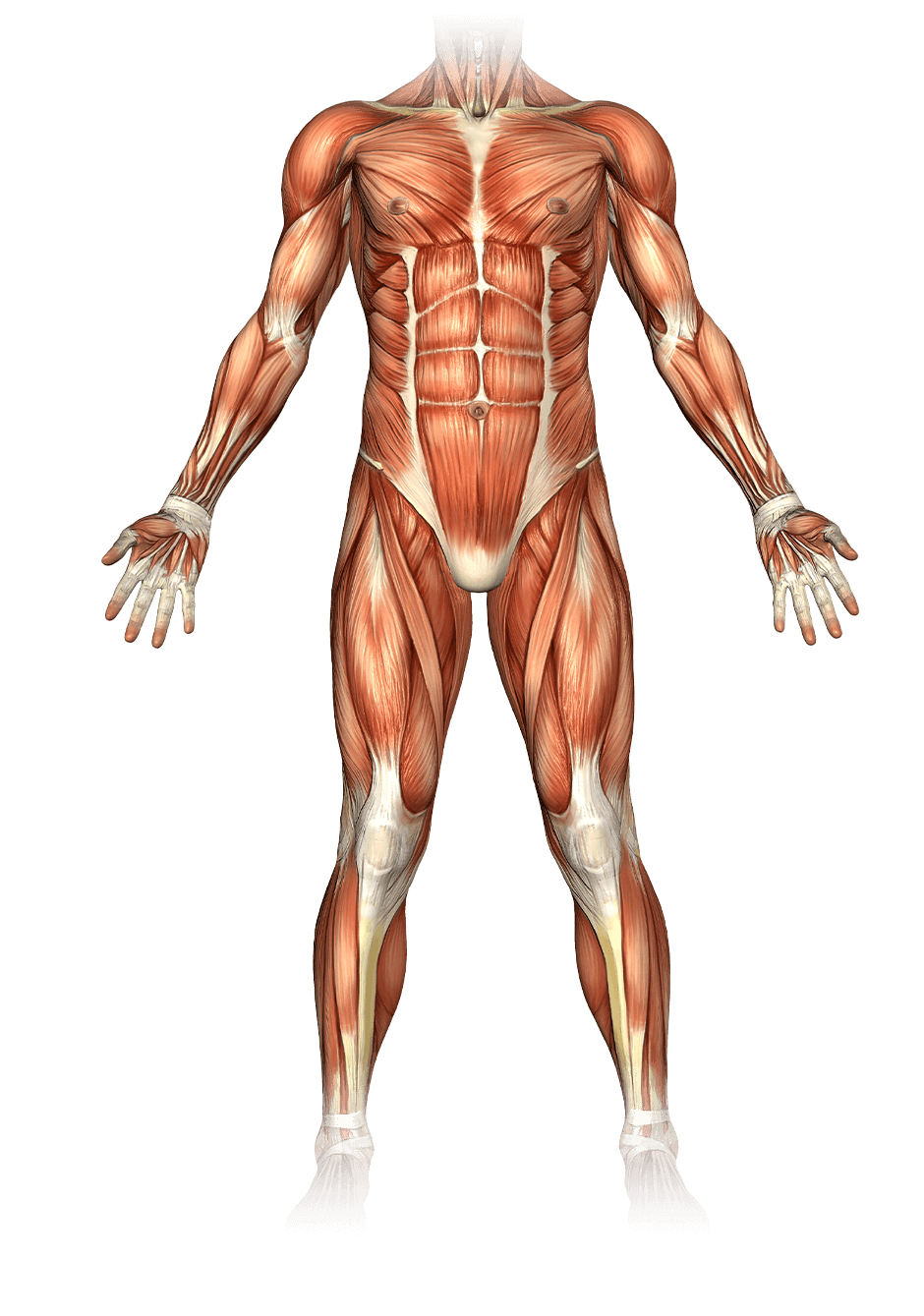 Our Personalized Approach to Pediatric Orthopedics
At The Orthopedic Health Center, we understand that your children are your priority, which is why we bridge our orthopedic expertise with one-on-one care. It's so important that you and your child feel comfortable at each step with our team. Moving forward with us, you can expect:
A compassionate environment that feels approachable and welcoming for young patients.
Clear, thoughtful communication – to you and to your child – about the diagnosis and treatment options available.
A focus on the physical and emotional needs of the patient as we use the most advanced techniques available.
Consistent follow-ups and follow-through on your child's orthopedic care.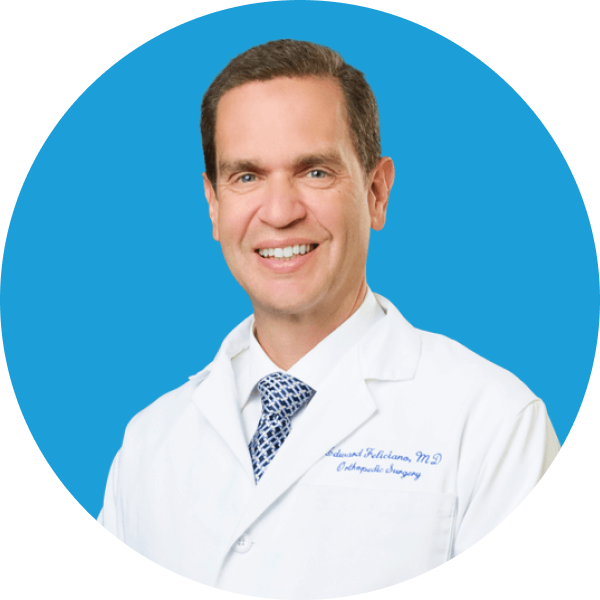 Edward Feliciano, MD
Director of Orthopedic Surgery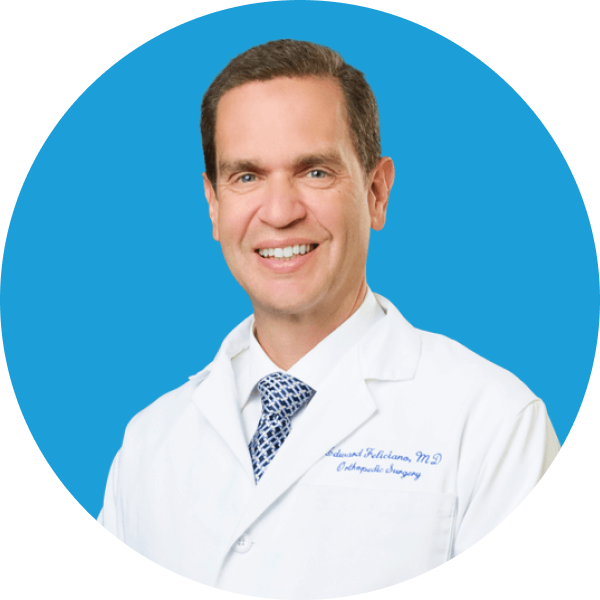 Edward Feliciano, MD is a friendly board-certified orthopedic surgeon and the director of the orthopedic surgery with training from Yale, Cornell and Georgetown University.
Is your child suffering from bone and joint pain?
We can help.