Don't sweat an injury. Our sports medicine orthopedics can help.
Sports injuries can happen to anyone, whether you're a professional athlete, a weekend warrior, or someone who just likes to stay active. We recognize that physical and mental wellness are linked for all athletes at all levels, so we aim to relieve your pain and get you back to the activities you love as quickly as possible.
Dr. Edward Feliciano is an award-winning orthopedic surgeon who uses his non-surgical and surgical expertise to minimize your recovery time and maximize your post-injury strength. At The Orthopedic Health Center, we treat a wide range of sports-related injuries and conditions, including:
Advanced Sports Medicine Care in Your Neighborhood
If you're looking for a top sports medicine doctor in Hoboken or Jersey City, you've found the right place. Whenever possible, our experts first exhaust all modern, non-surgical treatment options for knee, shoulder, and other sports-related injuries. If you do require surgery, we'll do our best to help you heal faster, and with less pain.
Should I See a Sports Medicine Orthopedic Surgeon?
Sports injuries and conditions can be caused by several things, including trauma, improper form, or the overuse of a particular area of the body. It's advised to seek the care of a sports injury specialist in any of the following scenarios:
You've recently injured yourself during an activity – running, soccer, Cross-fit, or any other sport and can't maintain your normal routine.
You have a previous sports injury that's causing you pain or discomfort.
You have any sports injury that's showing no signs of improvement.
If any of the above apply to you – and even if you're unsure of what's wrong – we encourage you to schedule a consultation with us.
Sports Injury Evaluation, Diagnosis, & Treatment
Different types of athletes require different types of care, so our first step is a conversation with you about what hurts and where, as well your specific recovery goals. From there, we'll use advanced diagnostic testing to identify the cause of your injury or condition, and then develop a personalized plan that leverages a comprehensive range of treatment options, including more modern, non-surgical therapies, minimally-invasive surgical procedures, and rehabilitation techniques.
Beyond treatment, our sports injury specialists are also focused on prevention. Dr. Feliciano and his team will help you recover from your injury and — once you're off the sidelines — avoid another from occurring.
Wherever it hurts,
we can help.
No injury is too small to expect exceptional orthopedic treatment. Whether you have a stubbed toe or a chronic spinal condition, we prioritize your care.
Shoulders are susceptible to instability and injury, especially from sports, physical labor, or accidents. The shoulder is also prone to arthritis and inflammation from wear and tear over time. Learn more.

From minor set-backs to more severe issues, back, neck, and spine pain is common, and one of the top reasons people see an orthopedic specialist. Learn more.

Because we use our elbows, wrists, and hands for nearly every activity, these three parts of the body are highly susceptible to pain due to injuries and general usage. Learn more.

Together, the pelvic bones and hip joint form the starting point of the lower half of the body. Disease or injury can make everyday activities painful. Learn more.

Leg pain is often caused by regular wear and tear, injuries, or overuse. Some forms of leg pain are caused by circulation issues and blood clots. Learn more.

Knee pain and injuries affect patients of all ages, making the knee one of the most common reasons patients seek orthopedic care. Learn more.

Although your ankles and feet are strong enough to support the weight of your body, they are also easily injured. Even minor ankle and foot injuries can be painful. Learn more.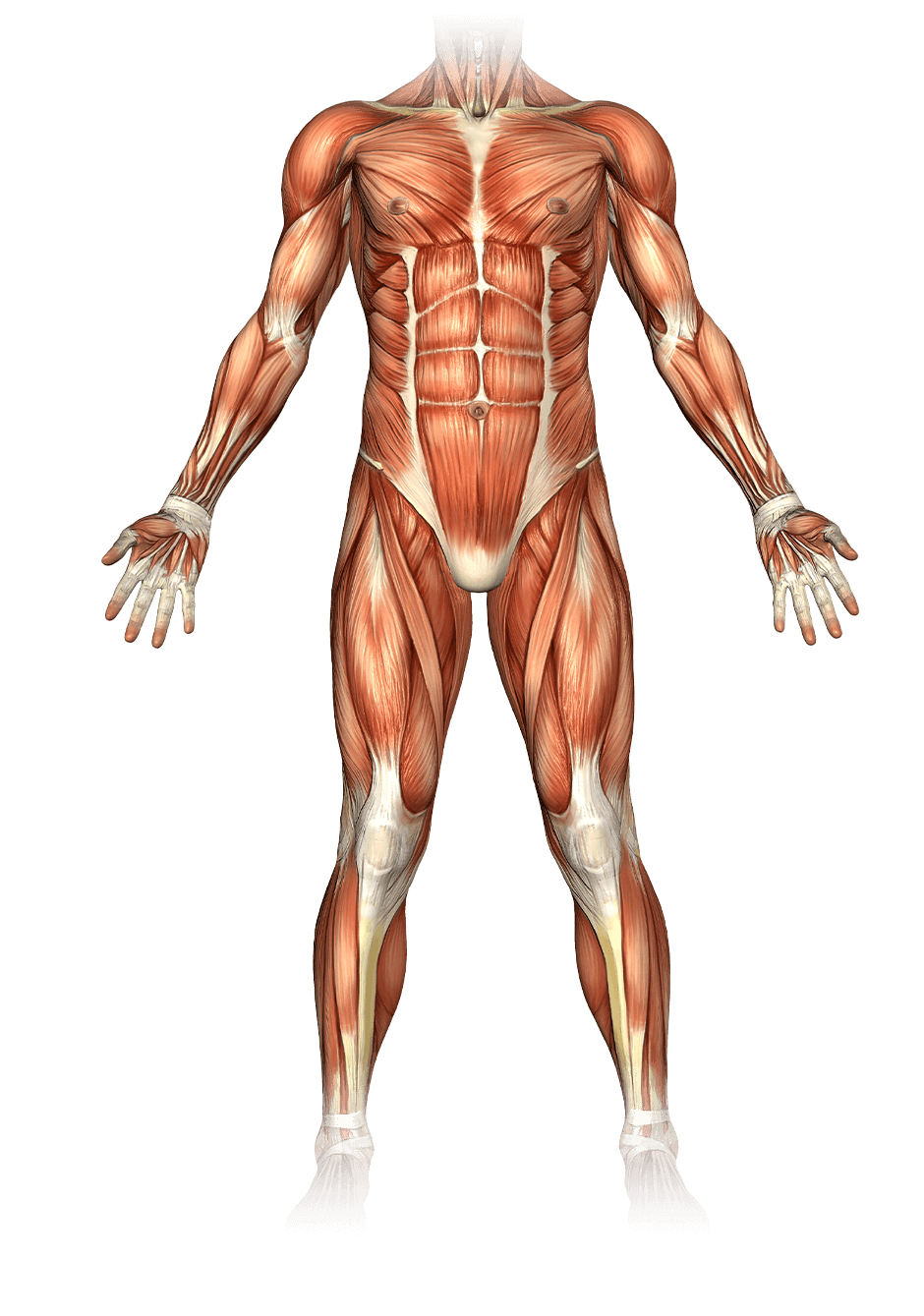 Our Personalized Approach to Sports Medicine Care
Our goal at The Orthopedic Health Center is to get you back to your pre-injury lifestyle as quickly as possible. While regaining strength and recovering with us, you can expect:
Our attention and time. Listening is an integral part of our process – a process that is never rushed. We trust your unique story, so you can trust our care.
An accurate diagnosis using the latest diagnostic technology, orthopedic expertise, and common sense.
An individualized treatment plan. Pain is personal, and proper sports injury care does not include a copy-and-paste approach.
The use of non-surgical options whenever possible. We don't "jump" to any particular procedure and are deeply mindful of recovery times.
A strong finish. Though our team will get you better as quickly as possible, we're also focused on follow-up care and long-term healing.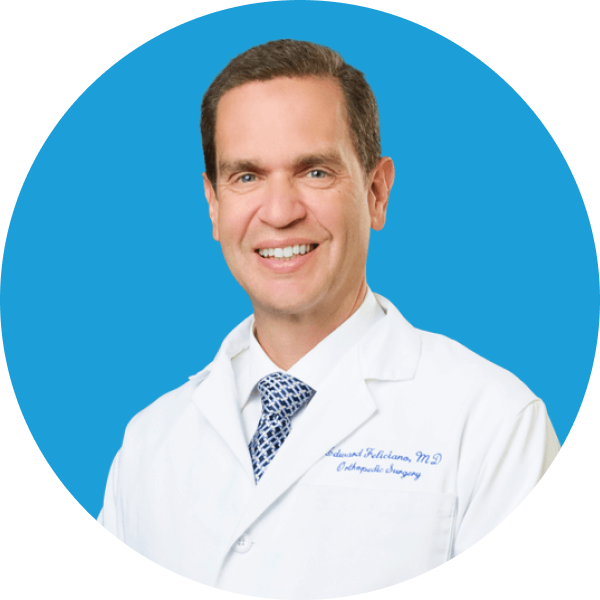 Edward Feliciano, MD
Director of Orthopedic Surgery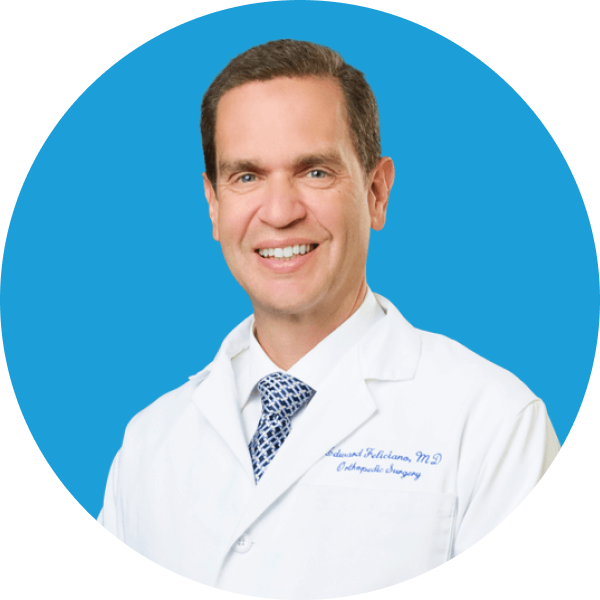 Edward Feliciano, MD is a friendly board-certified orthopedic surgeon and the director of the orthopedic surgery with training from Yale, Cornell and Georgetown University.
Our goal is getting you back to doing what you love.
Appointments available now.