Orthopedic Expertise, one-on-one Care
The Orthopedic Health Center provides superior care by focusing on the doctor-patient experience. We respect your time and provide direct access to your doctor to make sure you understand your treatment options.
World-Class Orthopedic Care

Spend Time with Your Doctor

Respectful & Attentive Staff

5-Star Patient Care
Wherever it hurts,
we can help.
No injury is too small to expect exceptional orthopedic treatment. Whether you have a stubbed toe or a chronic spinal condition, we prioritize your care.
Shoulders are susceptible to instability and injury, especially from sports, physical labor, or accidents. The shoulder is also prone to arthritis and inflammation from wear and tear over time. Learn more.

From minor set-backs to more severe issues, back, neck, and spine pain is common, and one of the top reasons people see an orthopedic specialist. Learn more.

Because we use our elbows, wrists, and hands for nearly every activity, these three parts of the body are highly susceptible to pain due to injuries and general usage. Learn more.

Together, the pelvic bones and hip joint form the starting point of the lower half of the body. Disease or injury can make everyday activities painful. Learn more.

Leg pain is often caused by regular wear and tear, injuries, or overuse. Some forms of leg pain are caused by circulation issues and blood clots. Learn more.

Knee pain and injuries affect patients of all ages, making the knee one of the most common reasons patients seek orthopedic care. Learn more.

Although your ankles and feet are strong enough to support the weight of your body, they are also easily injured. Even minor ankle and foot injuries can be painful. Learn more.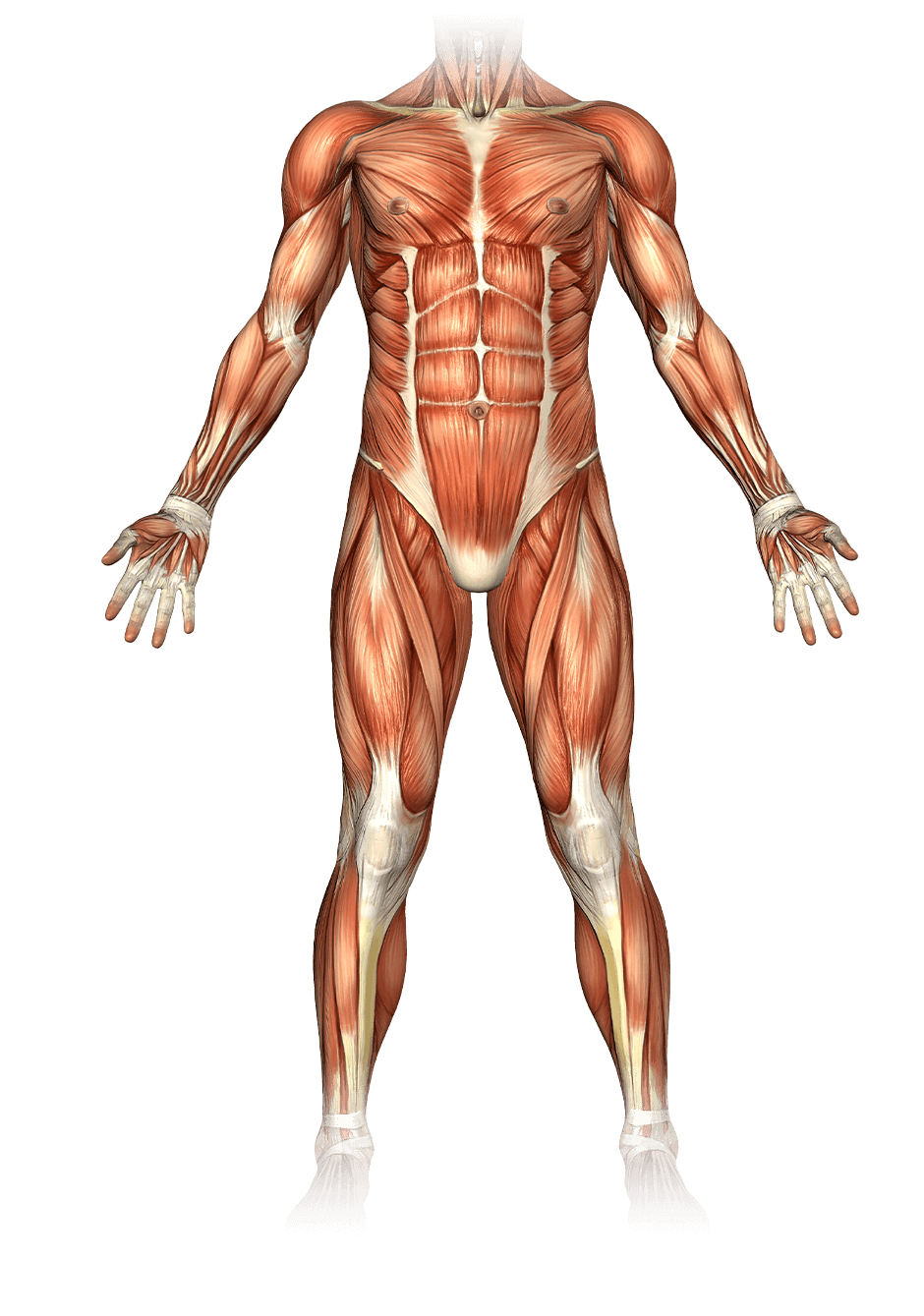 Feeling good shouldn't require a wait.
Appointments available now.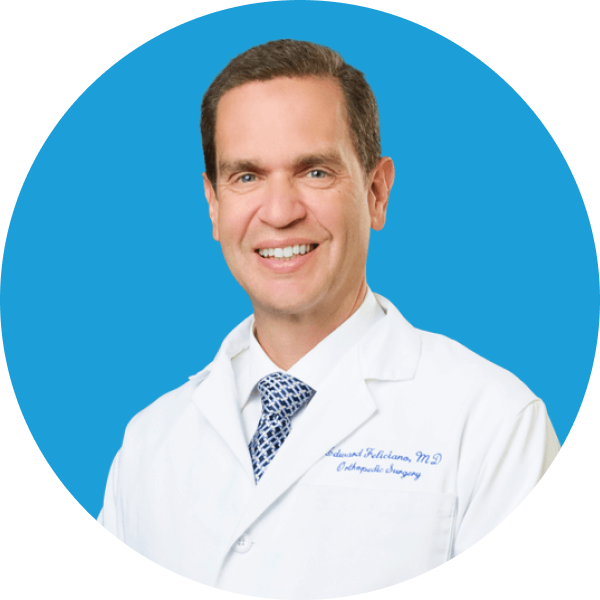 Edward Feliciano, MD
Director of Orthopedic Surgery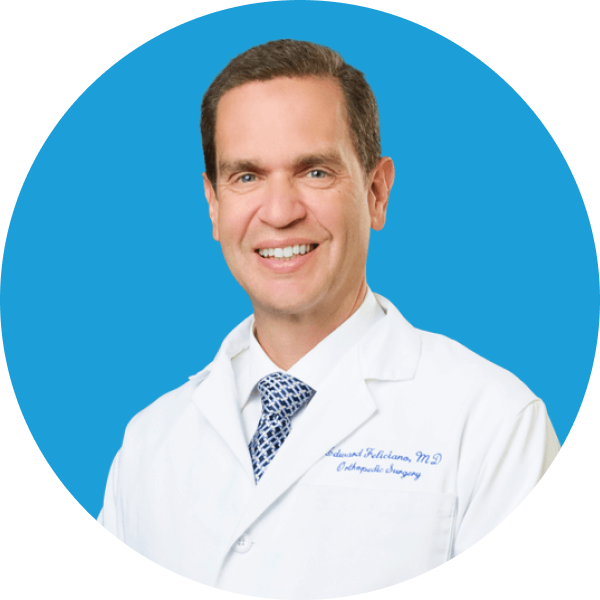 Edward Feliciano, MD is a friendly board-certified orthopedic surgeon and the director of the orthopedic surgery with training from Yale, Cornell and Georgetown University.
Why People Trust Us
"Exceptional physician /surgeon. A privilege to have a physician who takes time with his patients. He's informative, professional and extremely knowledgeable. My surgery went well from start to finish. Truly grateful. Outstanding service!"

—

Jisseelle L.

"My meeting was very thorough, educational, and the doctor is top notch. Would and will refer his team to others."

—

Hoshko

"This was my first time coming in. Everyone was friendly, knowledgeable and welcoming from the front end all the way to Dr. Feliciano. Dr. Feliciano's bed-side manner was excellent and he listens to you. The facility was spacious and very clean."

—

Crystal L.

"I had the consultation with Dr. Feliciano who treated me very kindly and answered all my questions. I really appreciate his time and dedication. Highly satisfied."

—

Nitza F.
Modern Orthopedic Health Centers
You can expect a clean, modern and friendly environment with state-of-the-art equipment at each of our orthopedic health centers.
Expert Orthopedic Surgeons Are In Your Neighborhood.
You don't have to travel to New York City to get the best orthopedic care. Visit one of our three locations in Hudson County, Northern NJ.
You no longer have to live with pain.
Appointments available now.