The Orthopedic Health Center
World Class Care, Hometown Team
Advanced Orthopedic Care
Now In Hudson County, New Jersey.
Our surgeons have years of experience treating even the most challenging joint and spine conditions. They are experts in a range of surgical options including minimally invasive orthopedic joint and spine surgeries, sports medicine, pediatric orthopedics, shoulder and knee arthroscopy, and customized joint replacement surgery.
An estimated 19 million people visited a doctor's office last year due to an orthopedic knee issue.
Knee pain is the second most common cause of chronic pain.
Between 15% - 20% of all men are afflicted with knee pain.
FAQs
HOW COMMON ARE KNEE ISSUES?
Knee problems are very common, and one of the top reasons people see a doctor. People of all ages have knee issues. They can cause pain and make it difficult to walk, get up from a chair, or play sports. Arthritis is the most common condition.
HOW LONG DOES IT TAKE TO RECOVER FROM KNEE SURGERY?
While the recovery time from a minimally invasive surgery is much shorter and people typically return to activity after a few days, a knee arthroscopy can take more time to recover from. Specific recovery times can vary depending on the person and condition.
Wherever it hurts,
we can help.
No injury is too small to expect exceptional orthopedic treatment. Whether you have a stubbed toe or a chronic spinal condition, we prioritize your care.
Shoulders are susceptible to instability and injury, especially from sports, physical labor, or accidents. The shoulder is also prone to arthritis and inflammation from wear and tear over time. Learn more.

From minor set-backs to more severe issues, back, neck, and spine pain is common, and one of the top reasons people see an orthopedic specialist. Learn more.

Because we use our elbows, wrists, and hands for nearly every activity, these three parts of the body are highly susceptible to pain due to injuries and general usage. Learn more.

Together, the pelvic bones and hip joint form the starting point of the lower half of the body. Disease or injury can make everyday activities painful. Learn more.

Leg pain is often caused by regular wear and tear, injuries, or overuse. Some forms of leg pain are caused by circulation issues and blood clots. Learn more.

Knee pain and injuries affect patients of all ages, making the knee one of the most common reasons patients seek orthopedic care. Learn more.

Although your ankles and feet are strong enough to support the weight of your body, they are also easily injured. Even minor ankle and foot injuries can be painful. Learn more.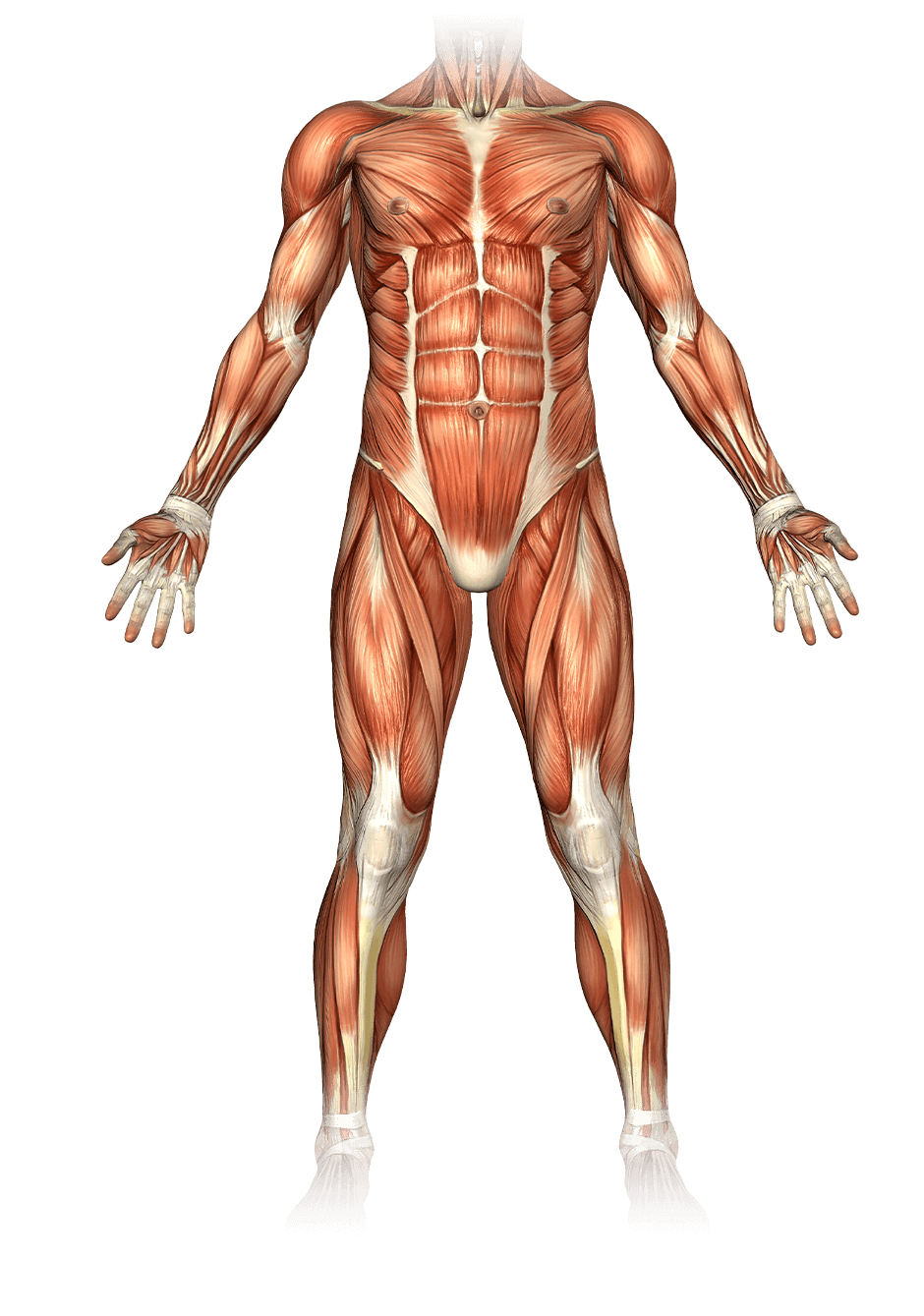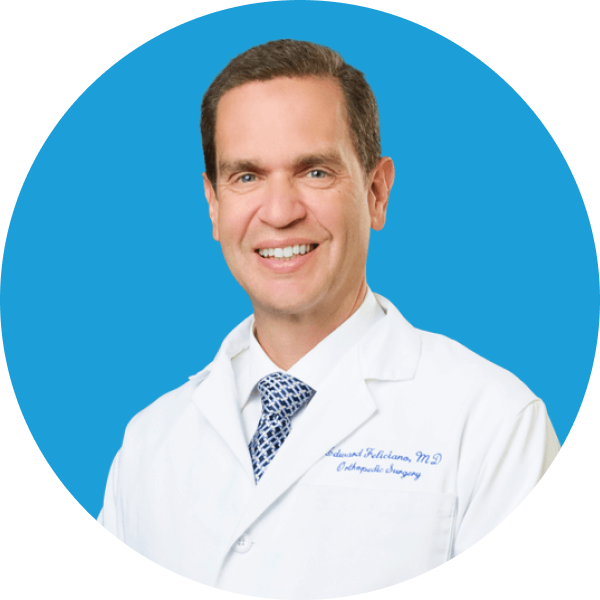 Edward Feliciano, MD
Director of Orthopedic Surgery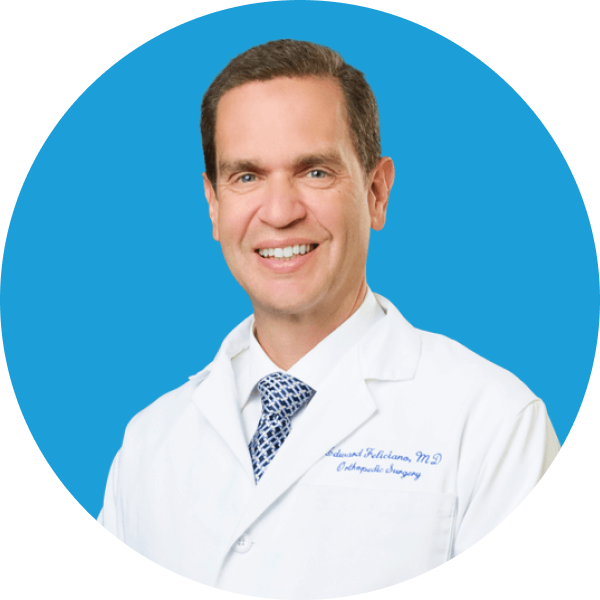 Edward Feliciano, MD is a friendly board-certified orthopedic surgeon and the director of the orthopedic surgery with training from Yale, Cornell and Georgetown University.
Expert Orthopedic Surgeons Are In Your Neighborhood.
You don't have to travel to New York City to get the best orthopedic care. Visit one of our two locations in Hudson County, Northern NJ.